IMPROVE THE PARTICIPANT PORTAL EXPERIENCE
Discovery: When a participant user logs into the current BH-Works they land on a generic task list page. It is not easy to navigate to the different assessments.
Strategy: Simplify the Participant Portal Site Map and Prioritizing the paths a participant user can take within the Portal website. Introduce a new Getting Started / Landing Page where users can learn more about the assessments. Allow users to easily start an assessment.
EXISTING APPLICATION SCREENSHOTS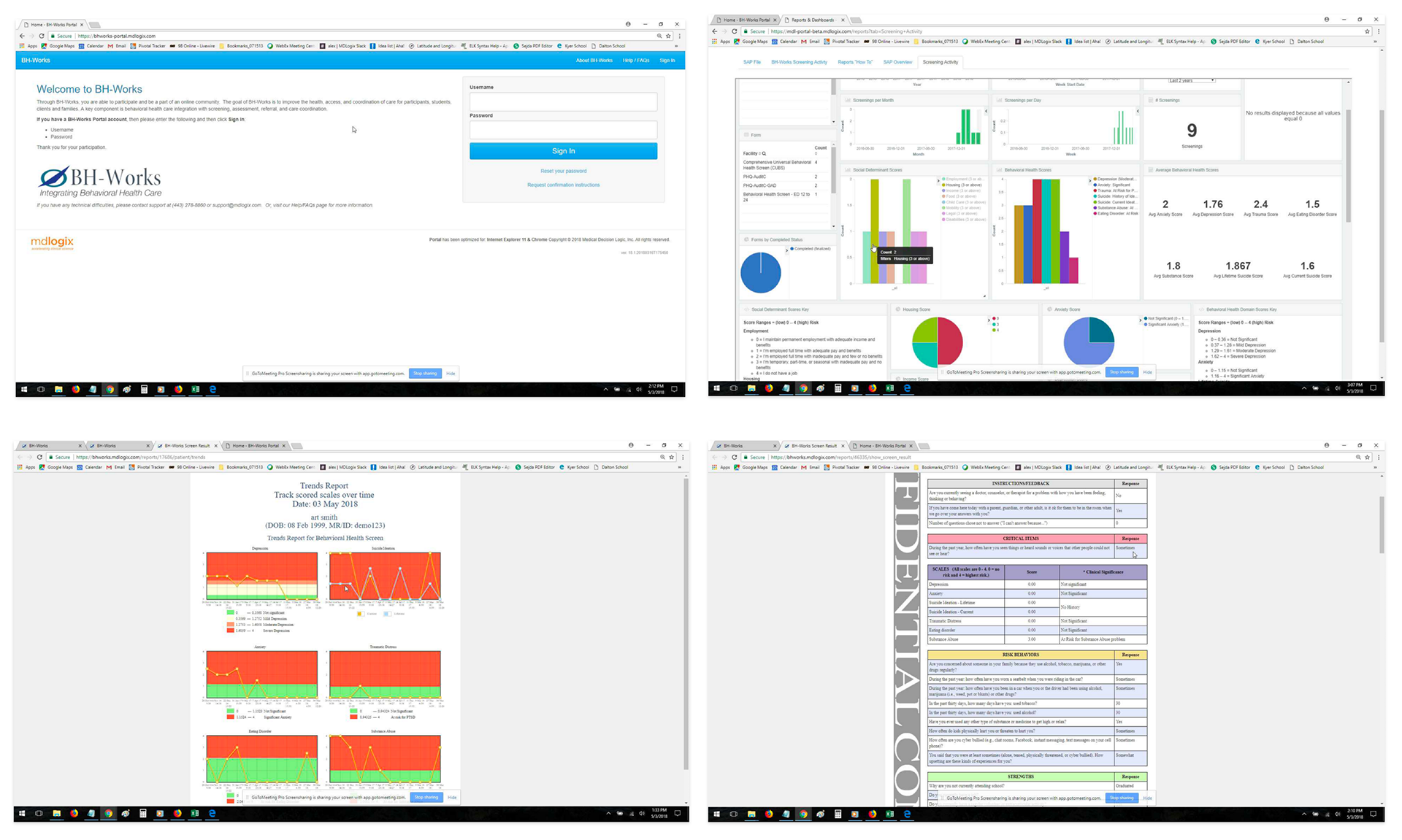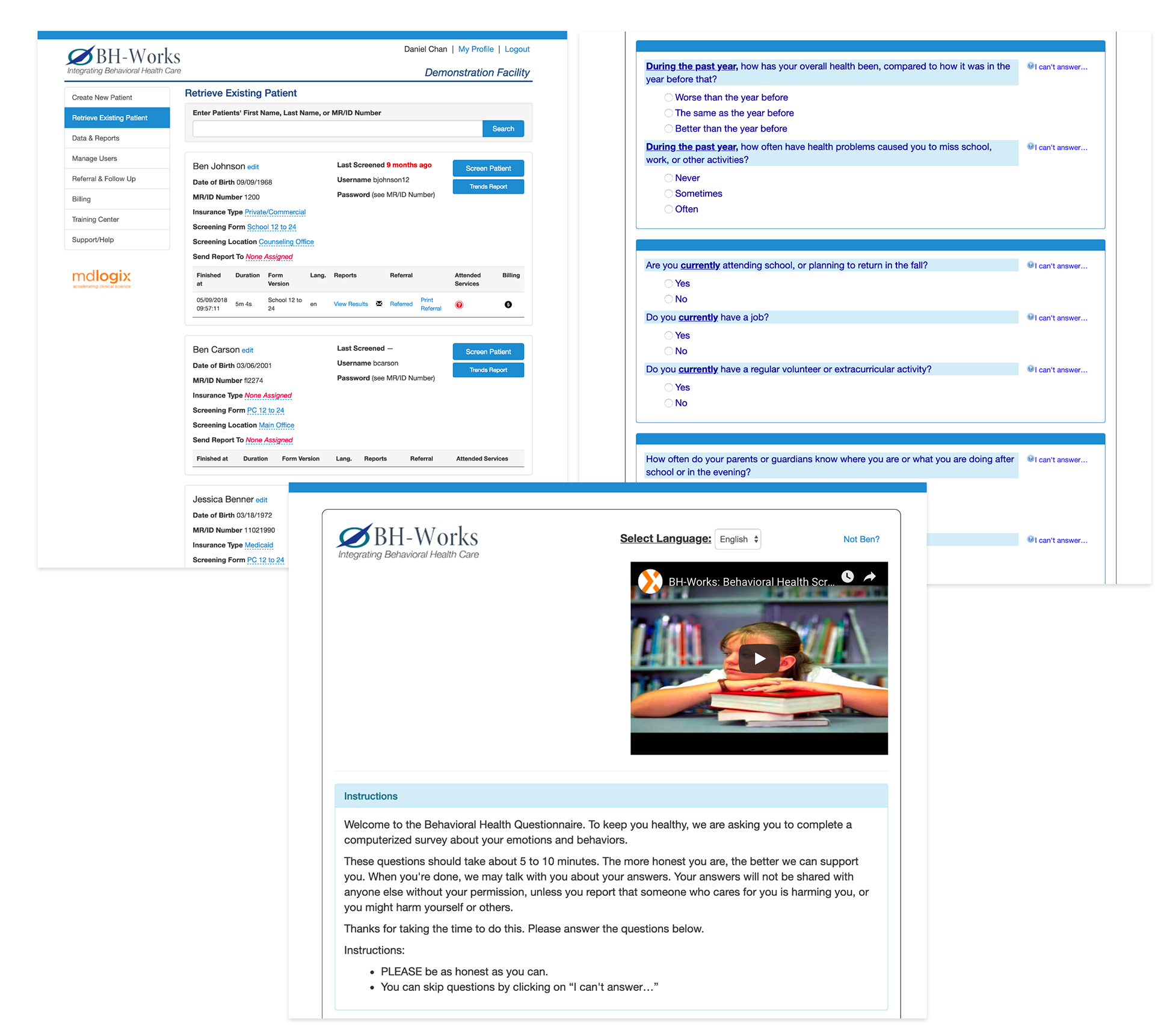 SITE MAP FOR PARTICIPANT PORTAL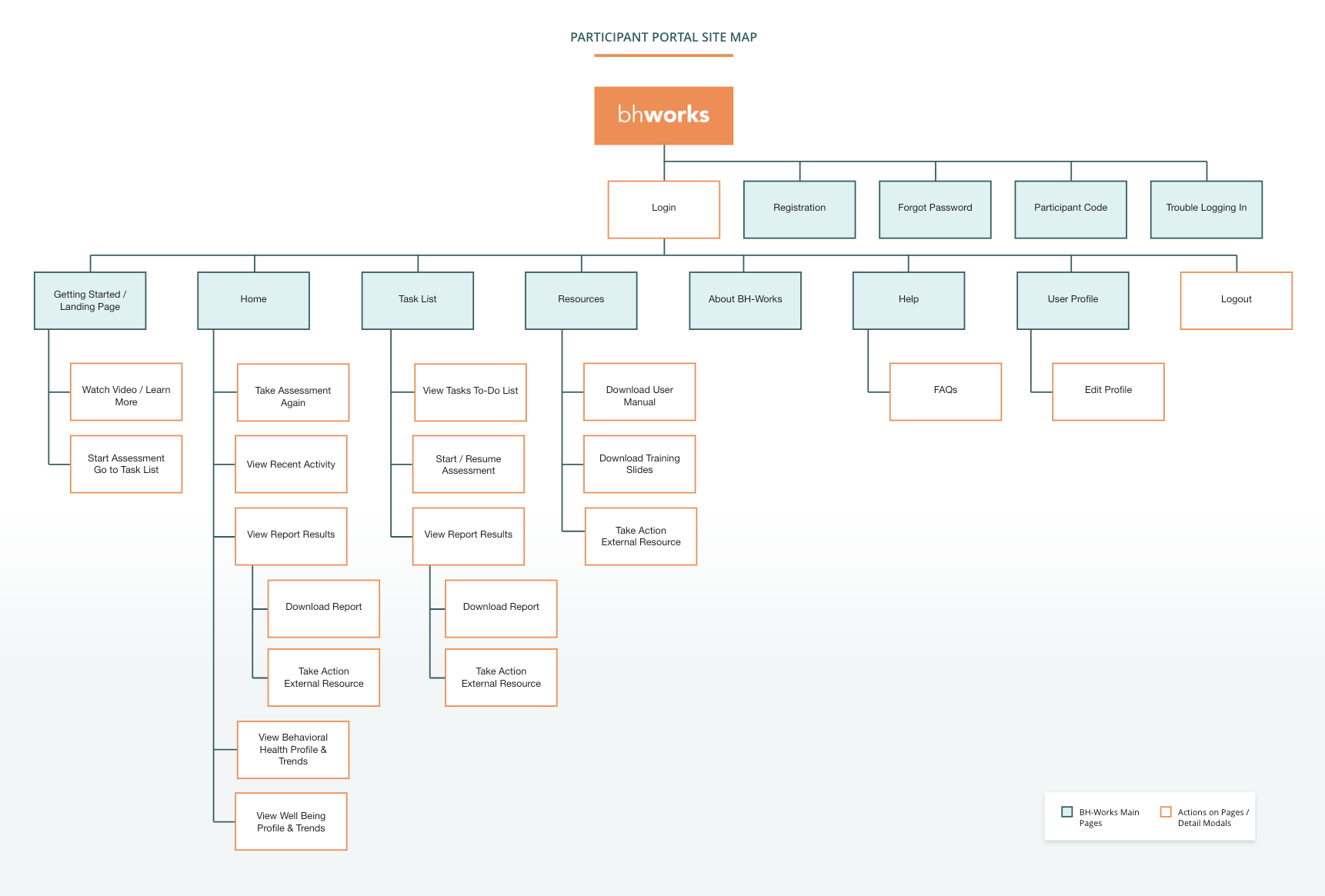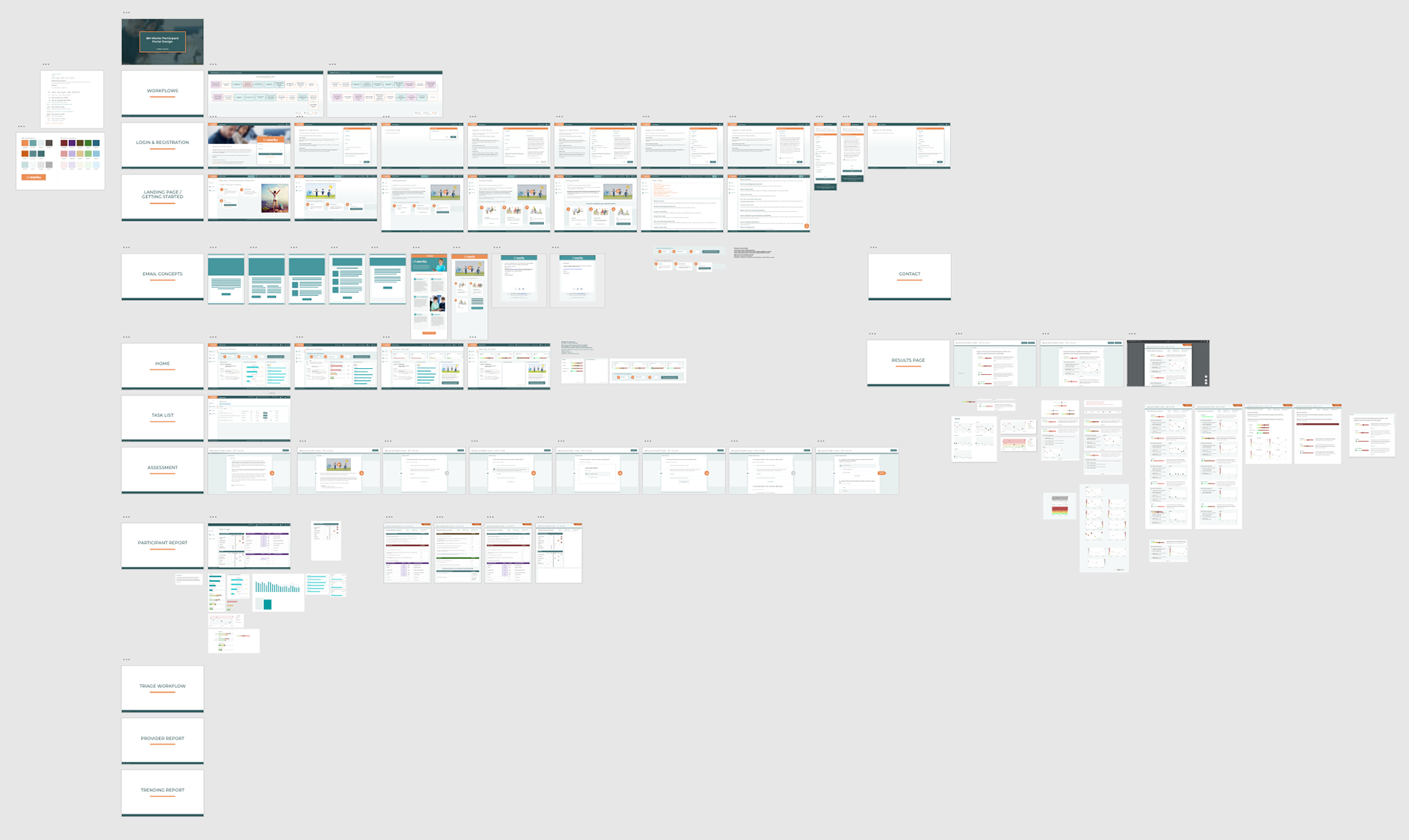 IDENTIFYING PAIN POINTS
Examples of different user workflow scenarios to identify the pain points in different roles and health care environments. These charts show when a user needs to log into the BH Works Participant Portal and Provider Portals.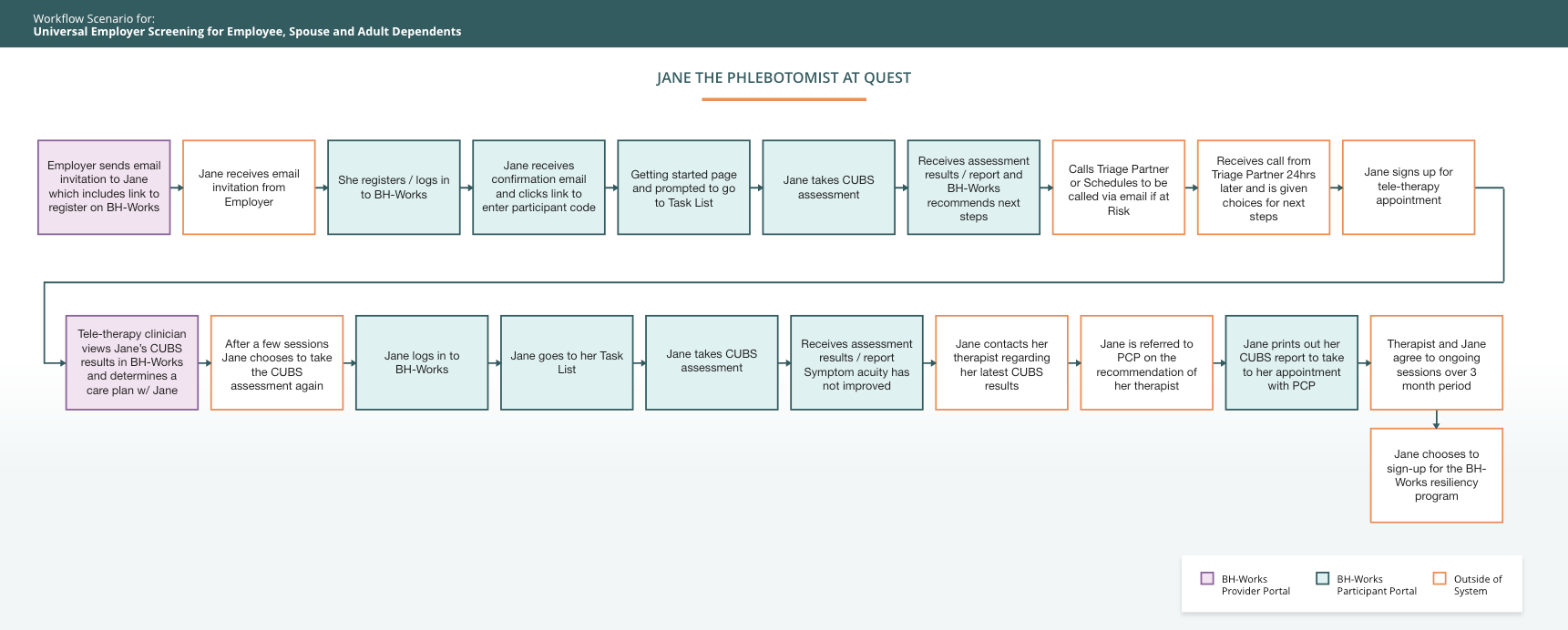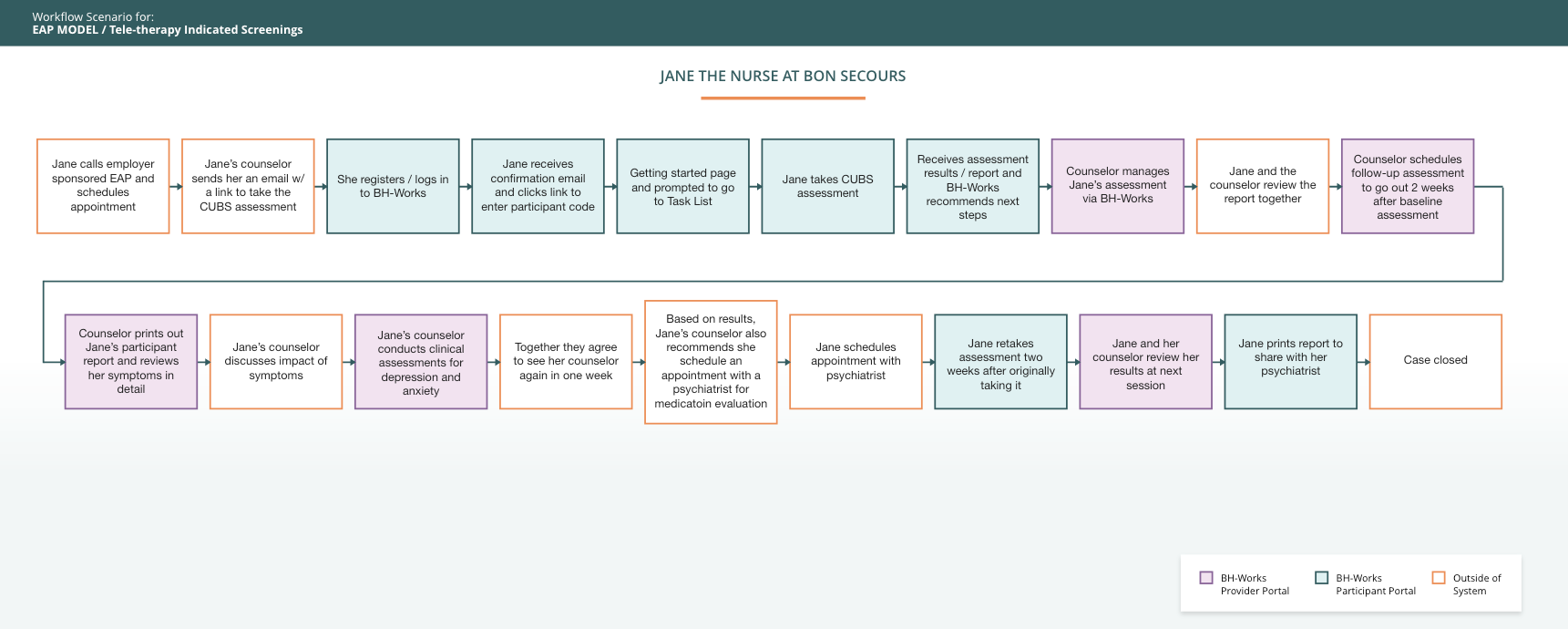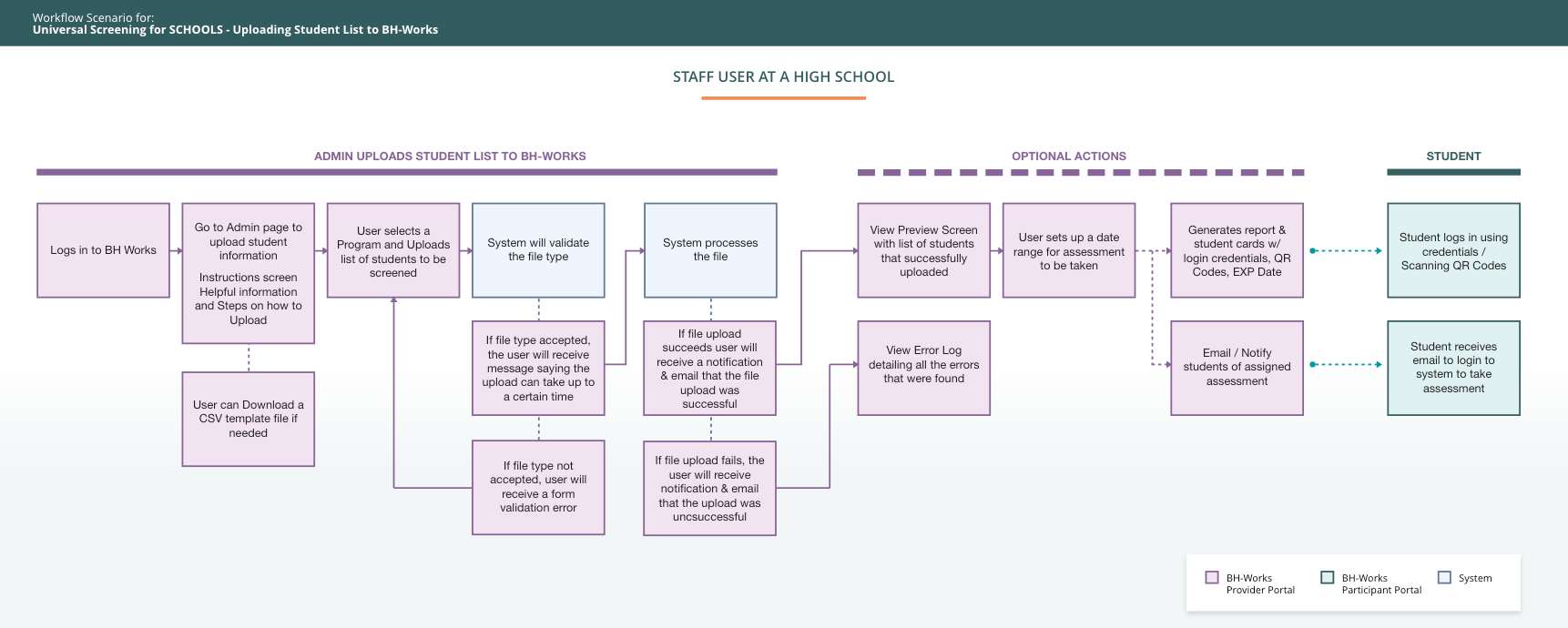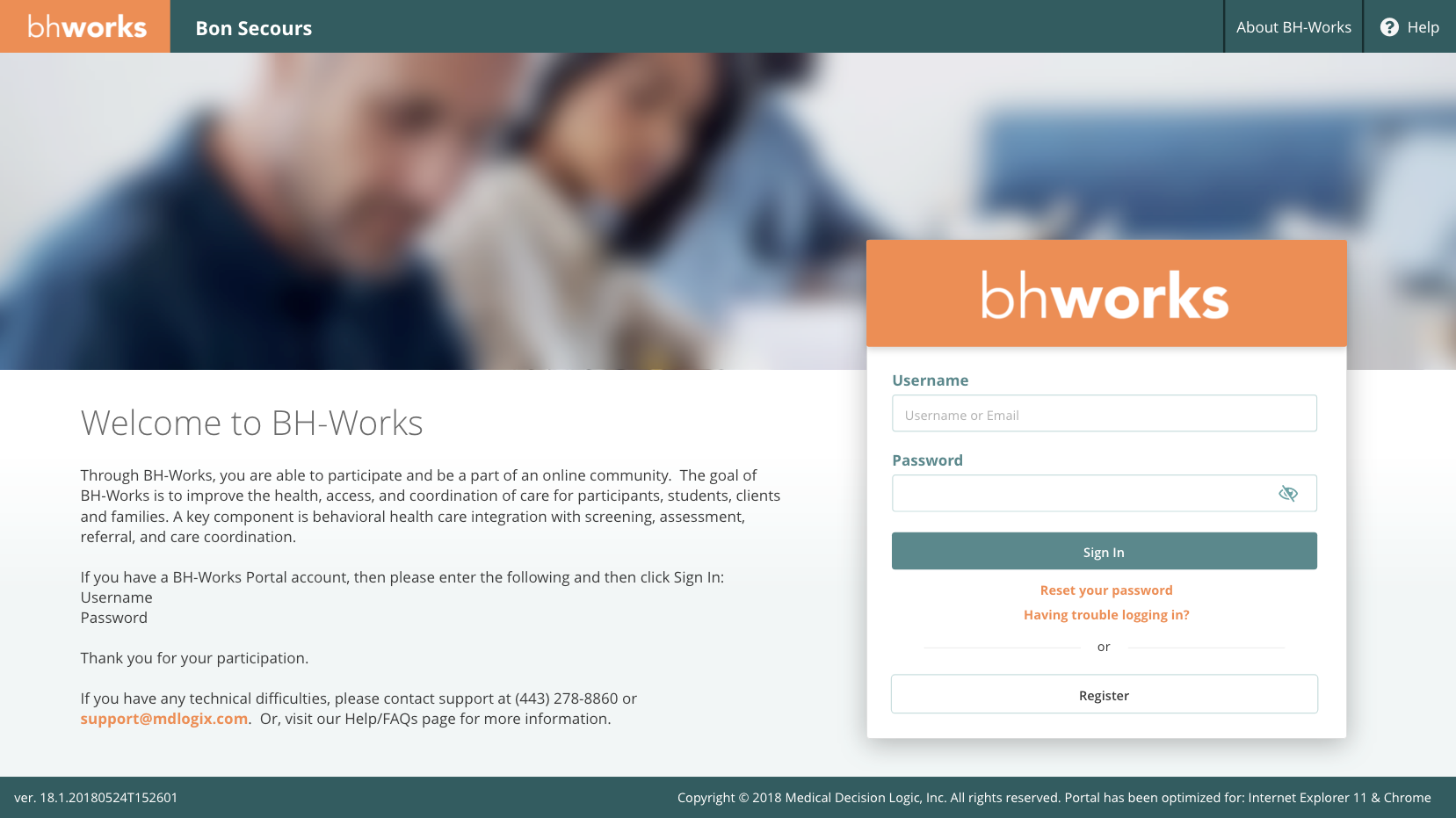 CREATE A MORE WELCOMING HOME / LANDING PAGE
Design a more personalized welcome page which currently does not exist in BH Works Participant Portal. This page should have educational material and allow users to easily start an assessment.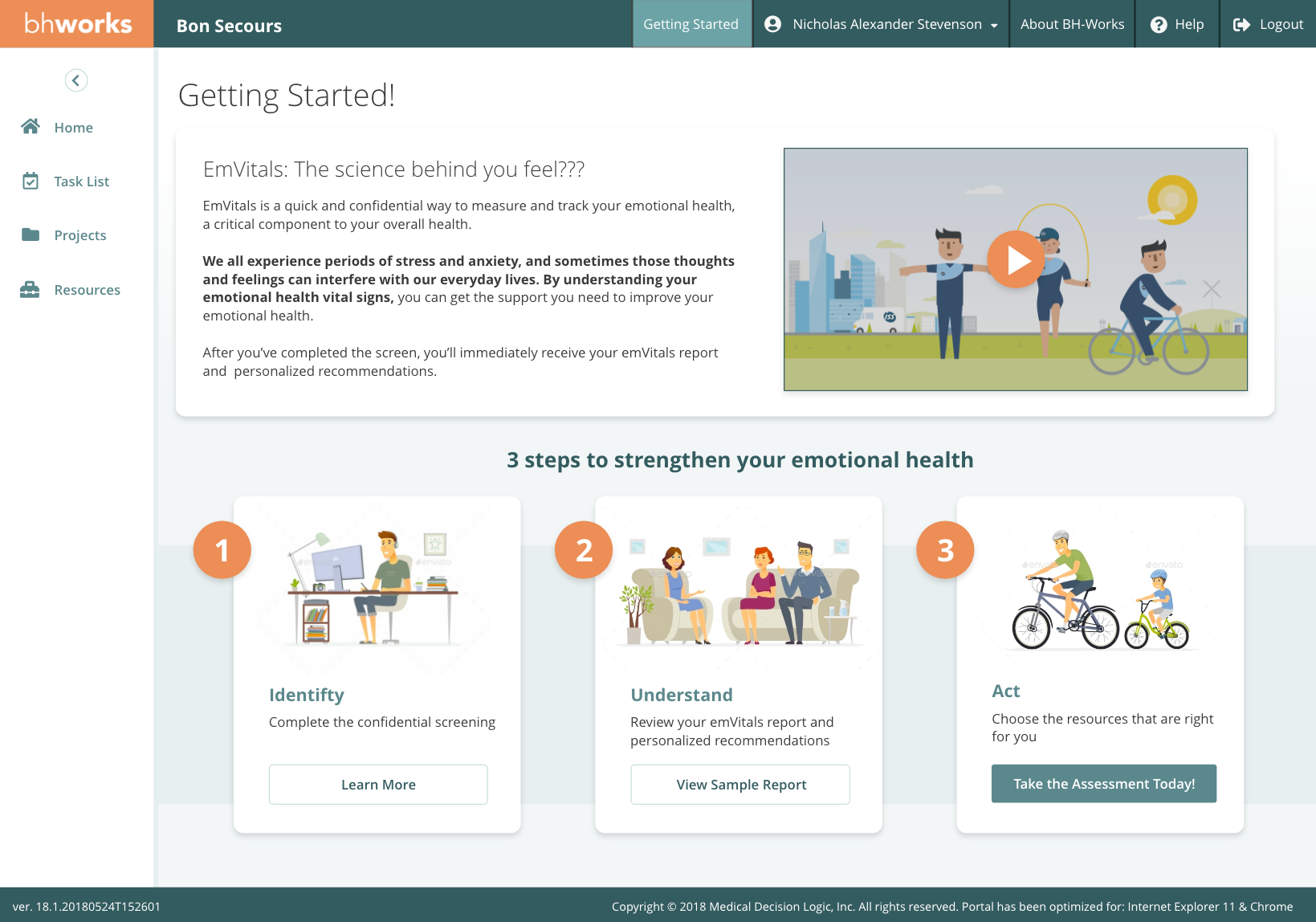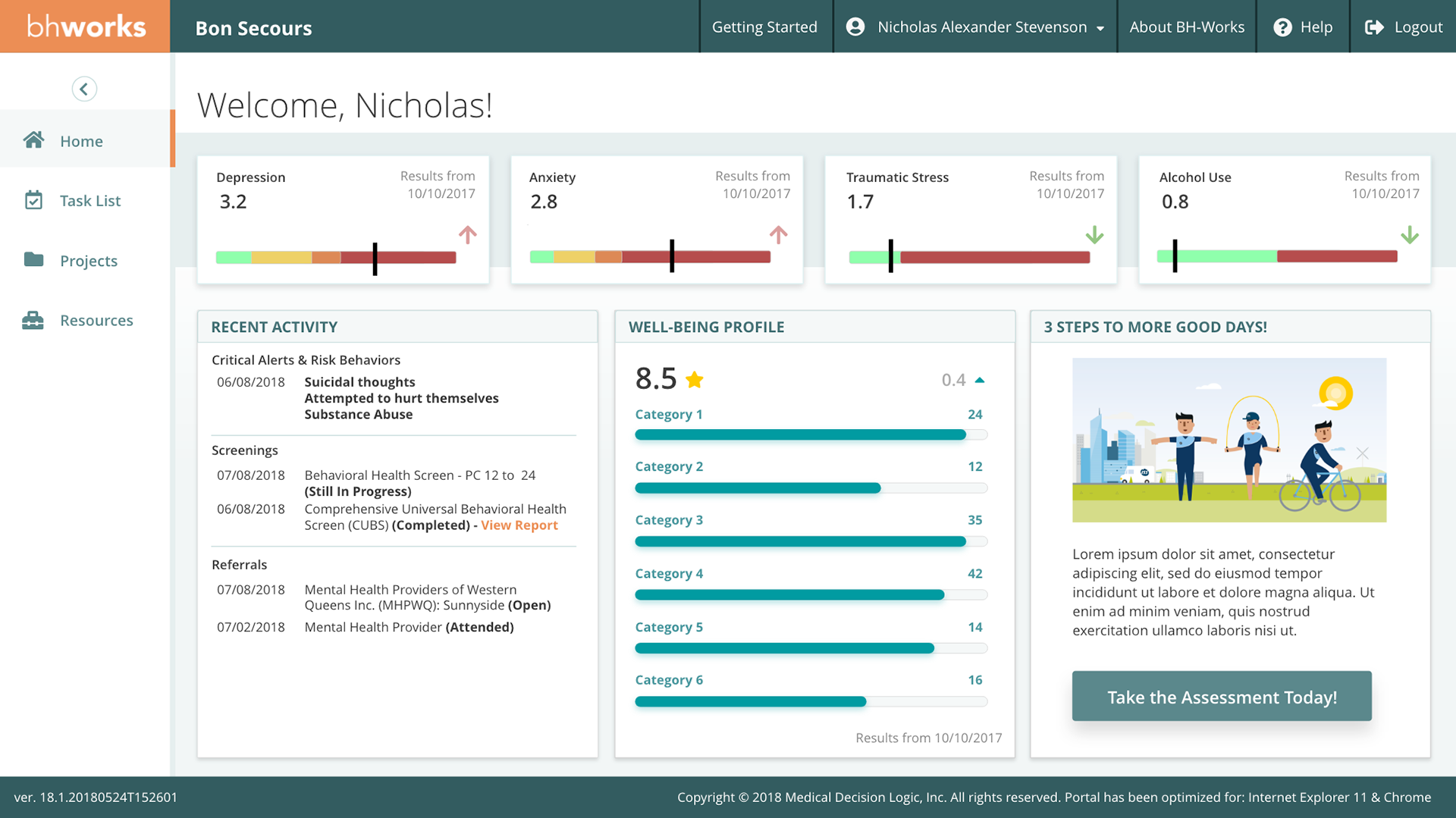 IMPROVE THE ASSESSMENT UI SCREENS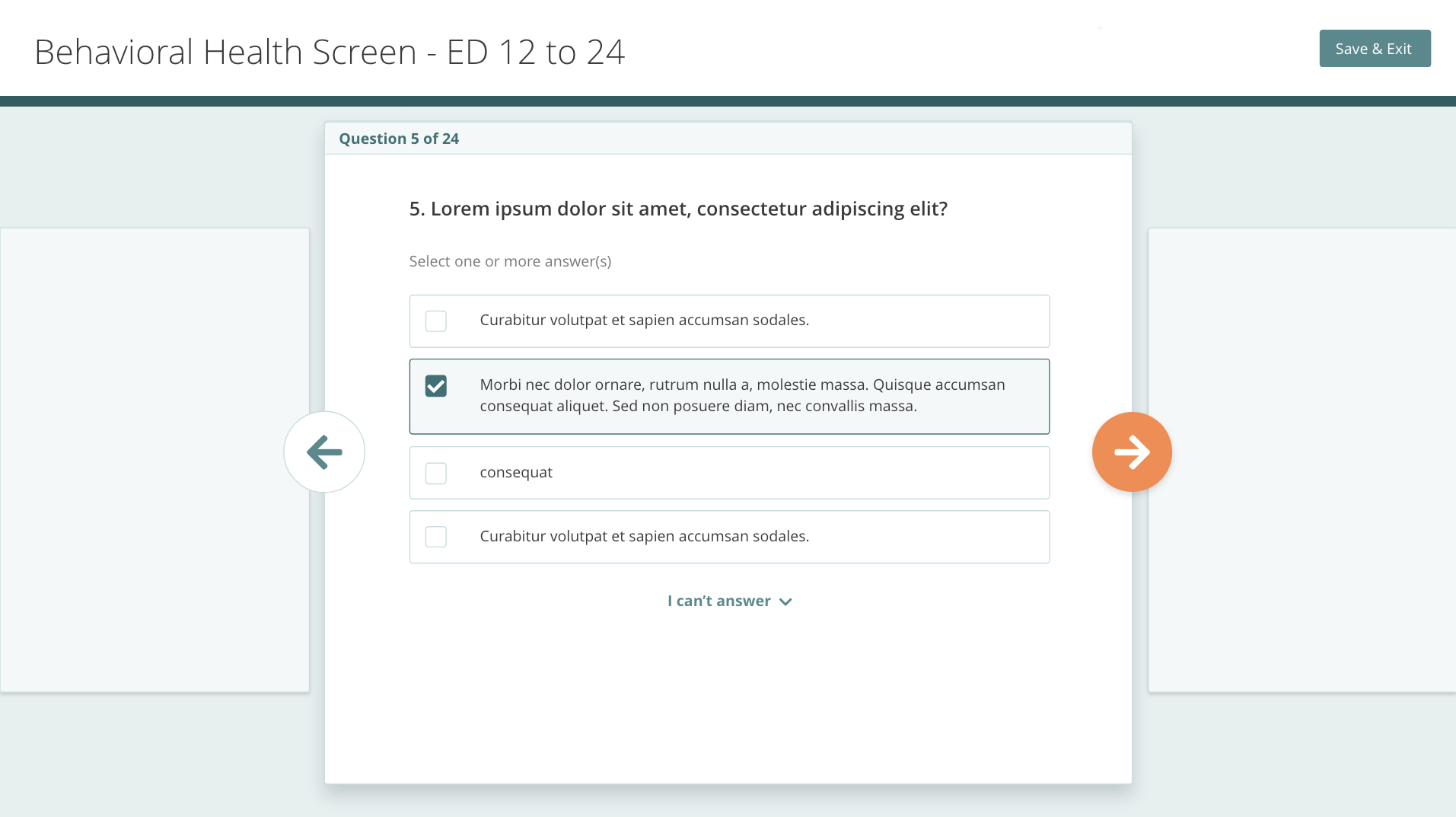 IMPROVE THE VIEWING OF THE RESULTS REPORT
The current participant report can only be viewed in a PDF format and is not interactive. Creating a report within the application where a user can easily digest the information and see their results at a glance.