We identified the primary user roles, understanding their patterns and behaviors, and common goals. This data helped us develop a set of clearly differentiated user profiles and personas to model from.
USER NEEDS, WANTS AND WHAT DRIVES THEM
Understanding user goals, and what motivates them to complete their tasks with the product will provide the basis for designing the workflows. Also, understanding what the user's pain points are will help us target and prioritize specific areas to improve the experience and design to ensure end user adoption.
EXISTING APPLICATION SCREENSHOTS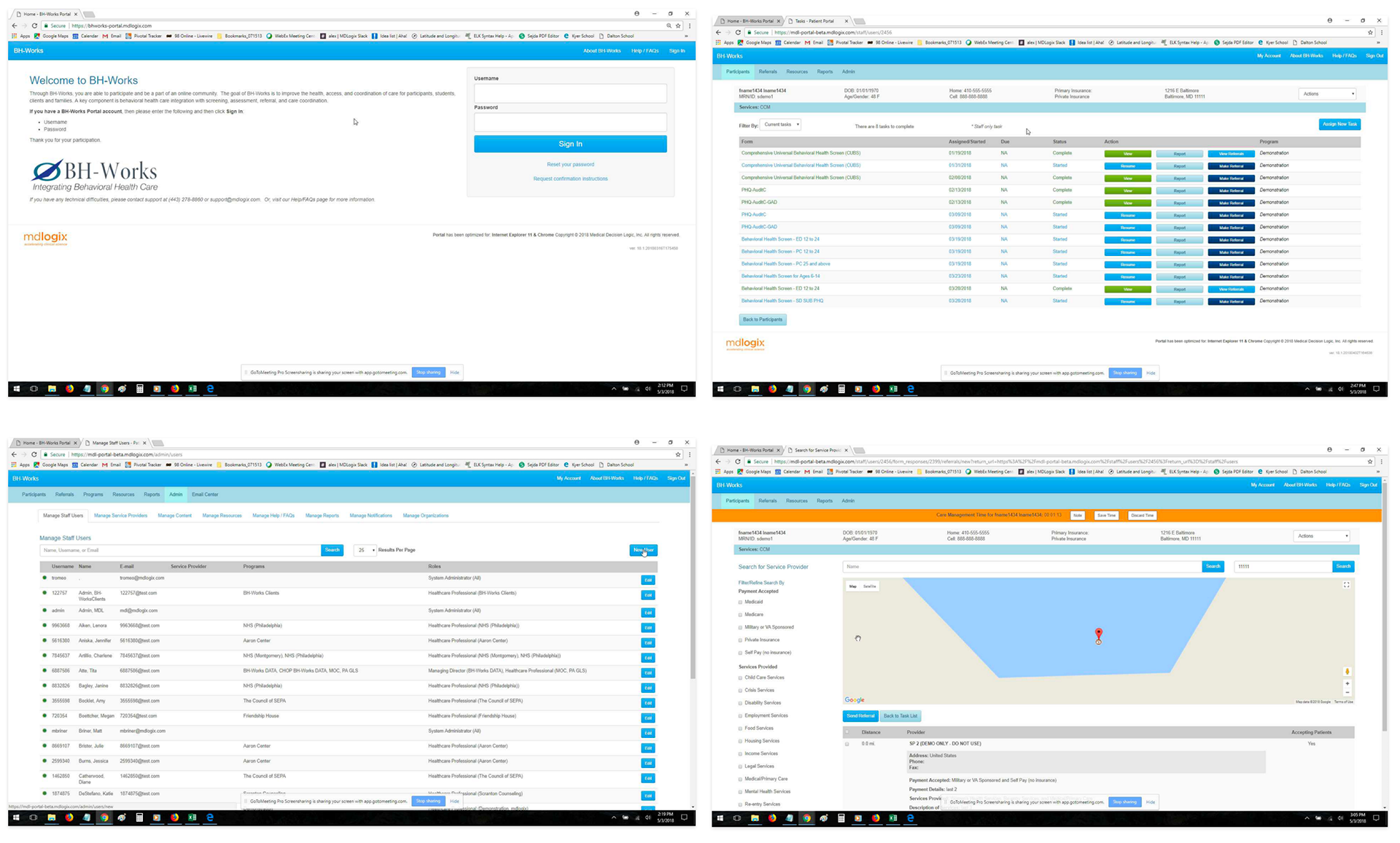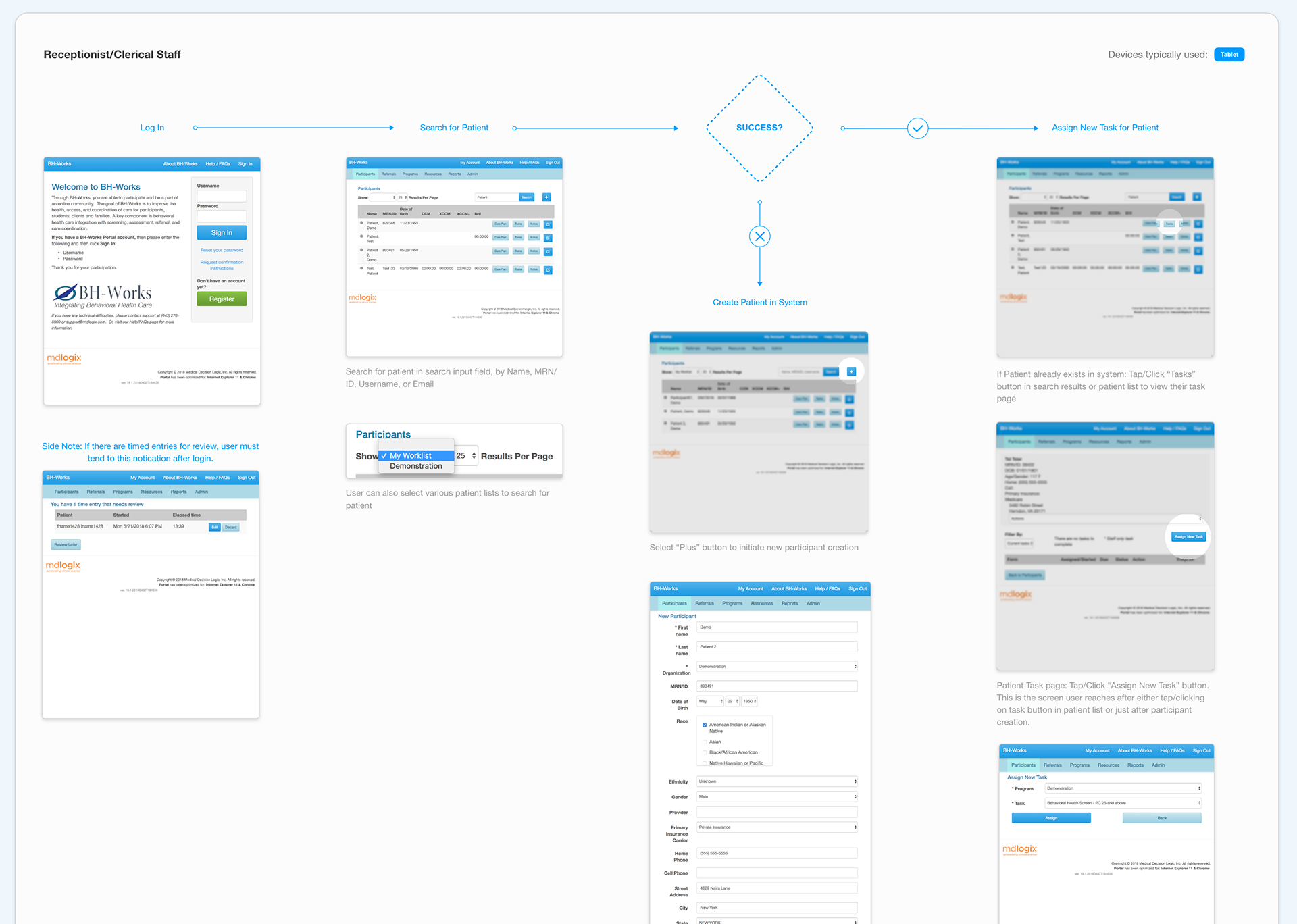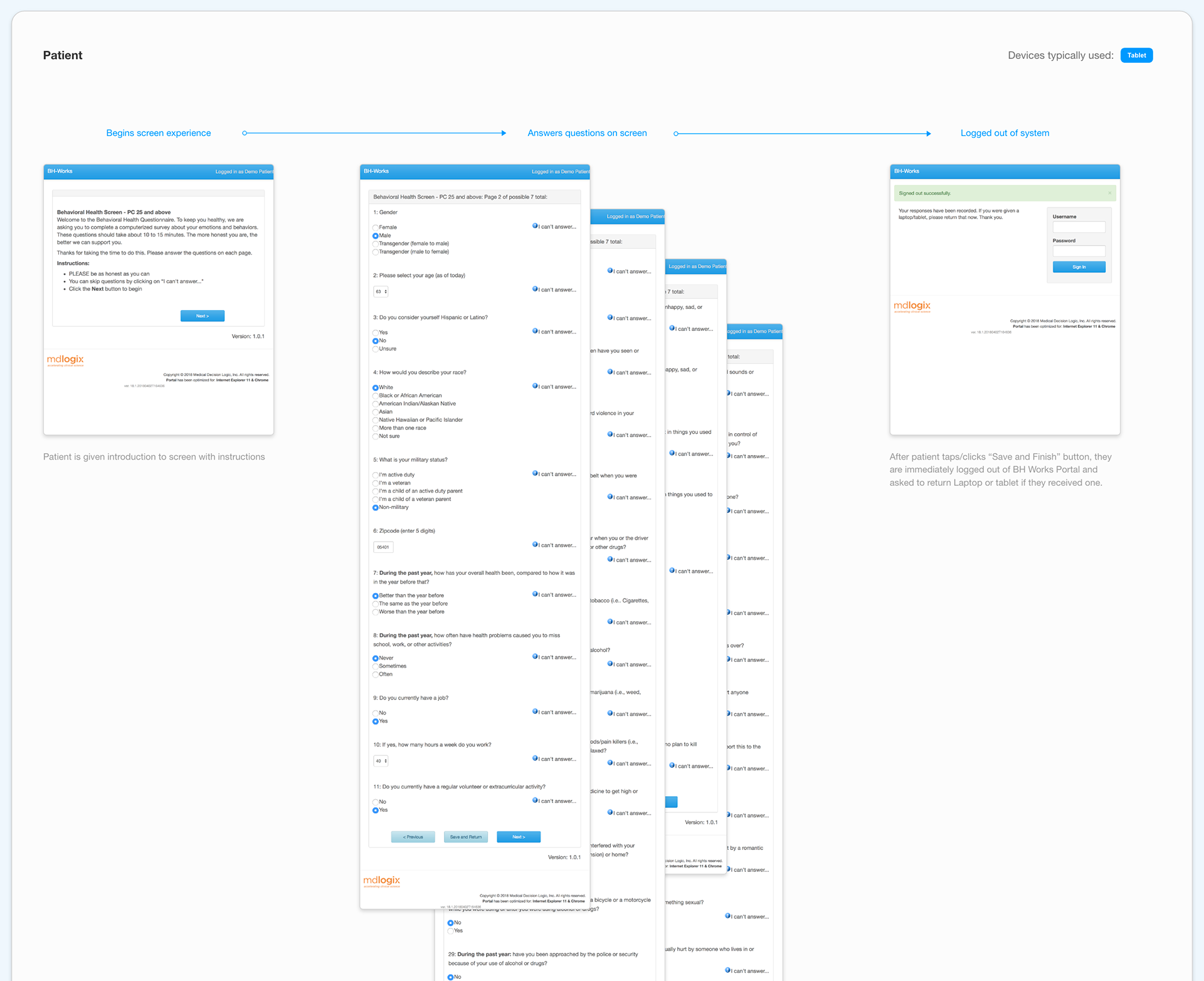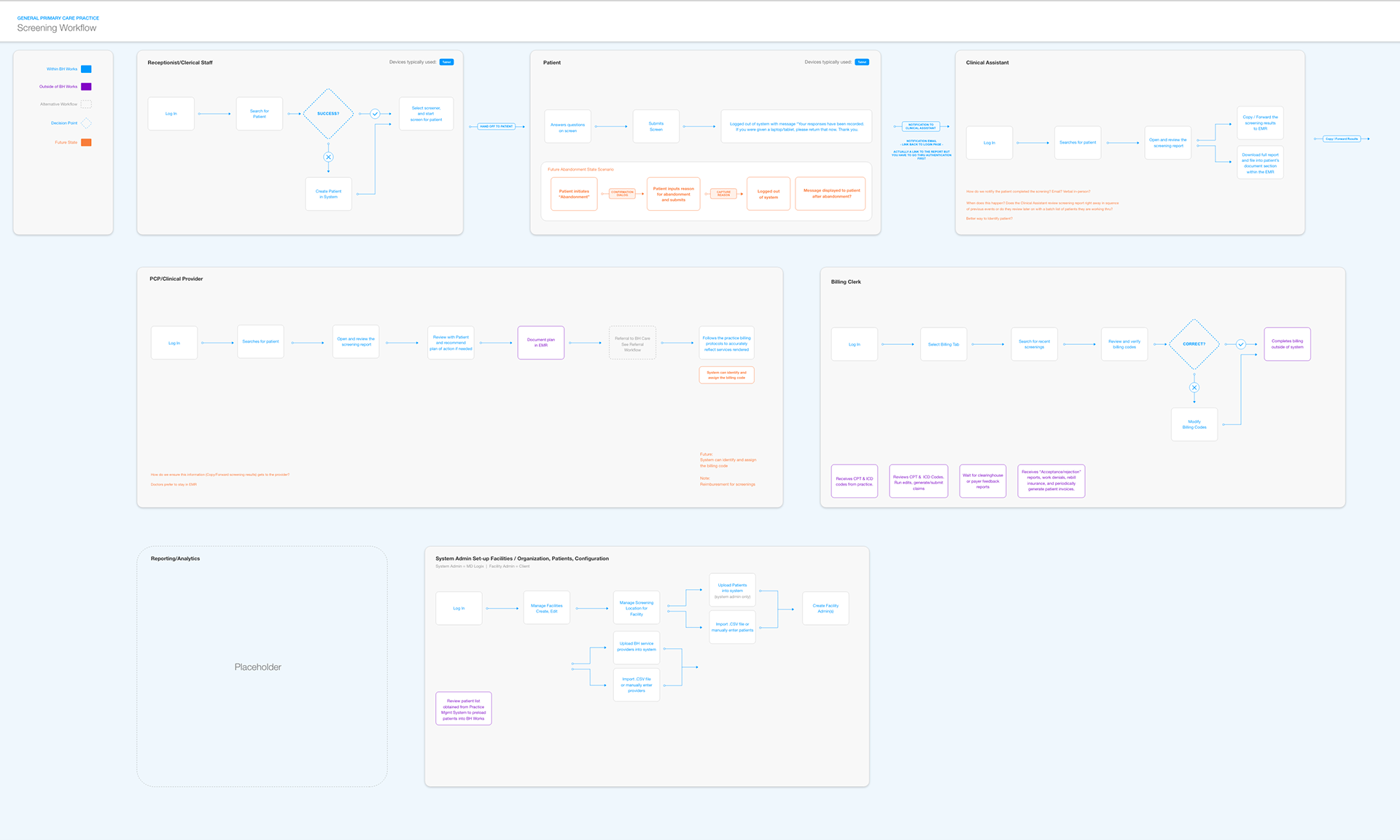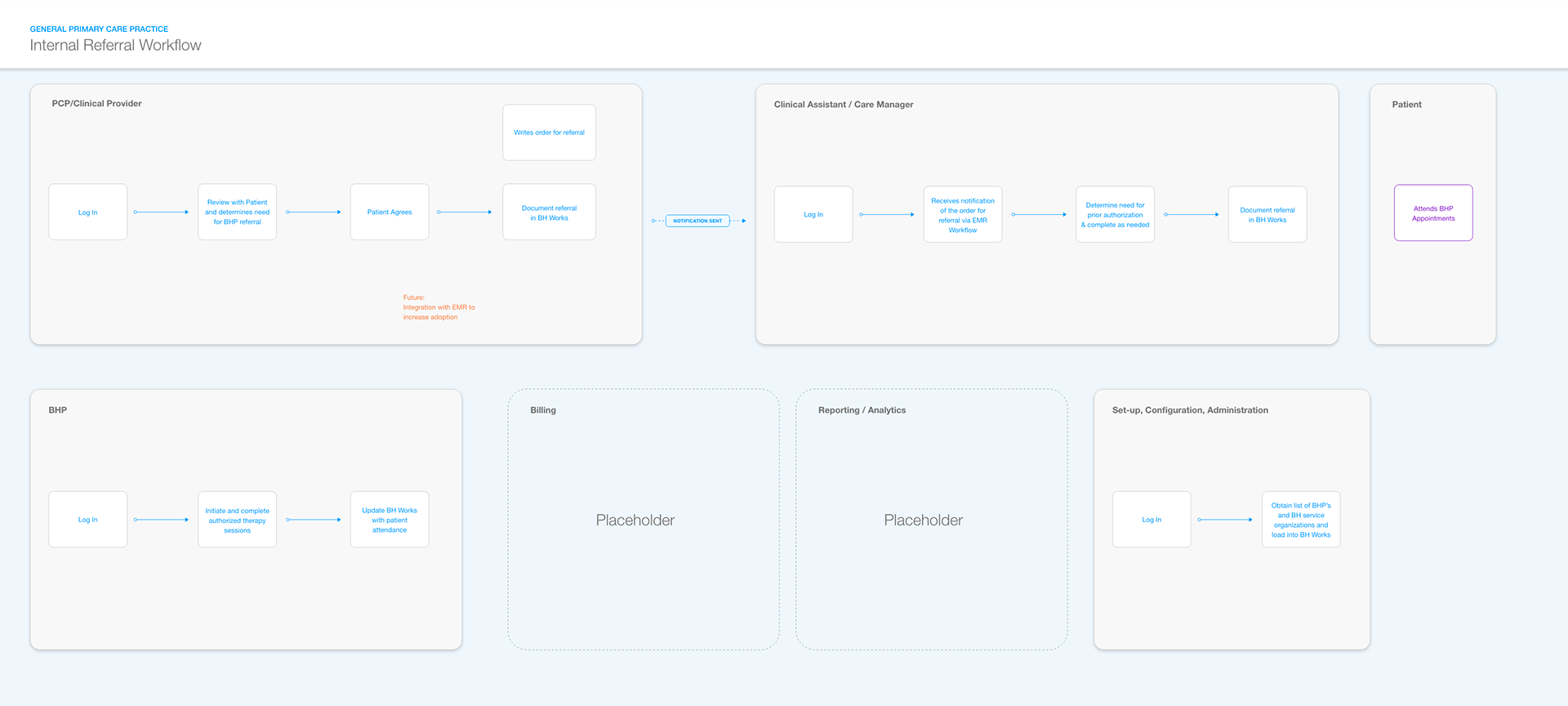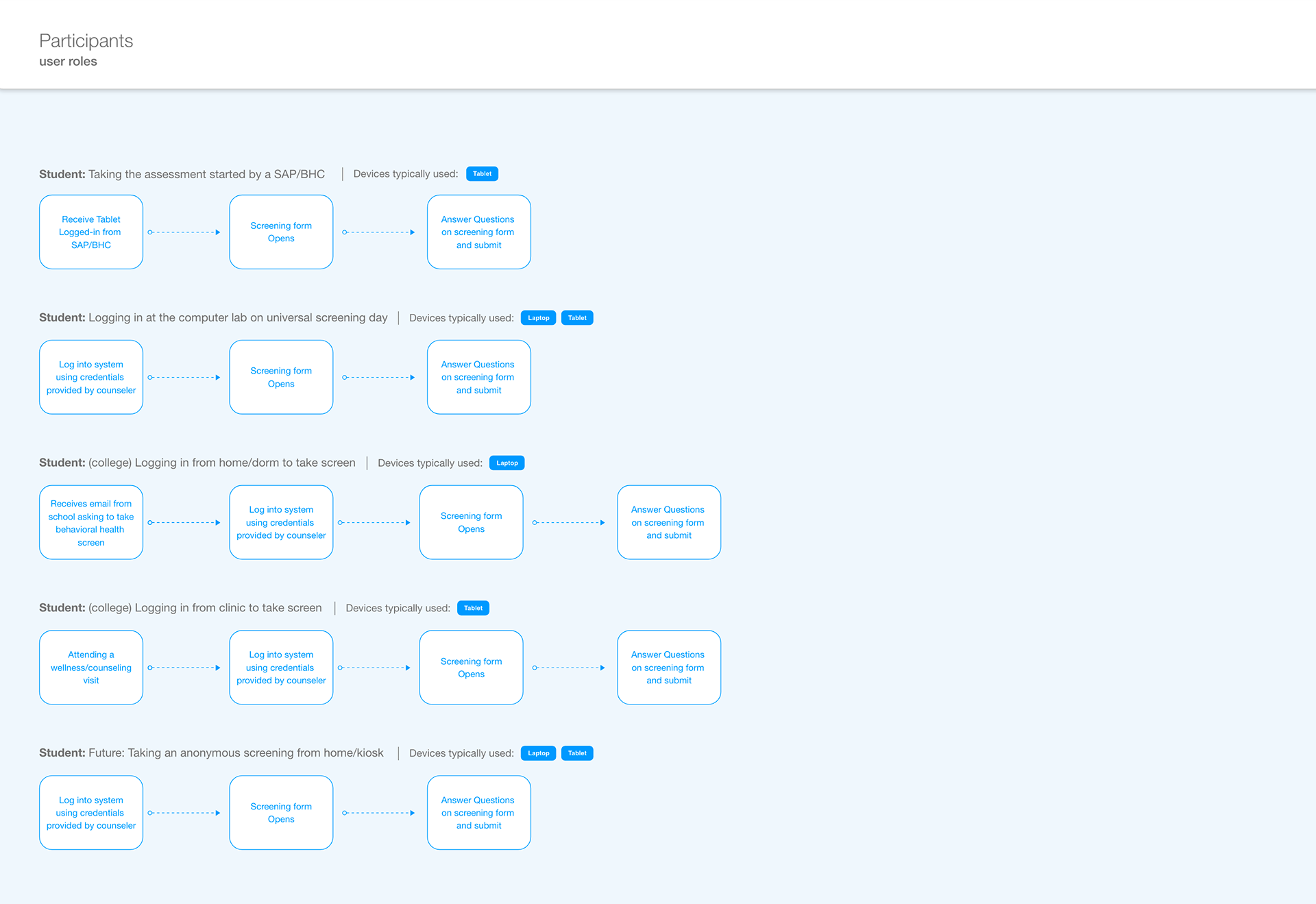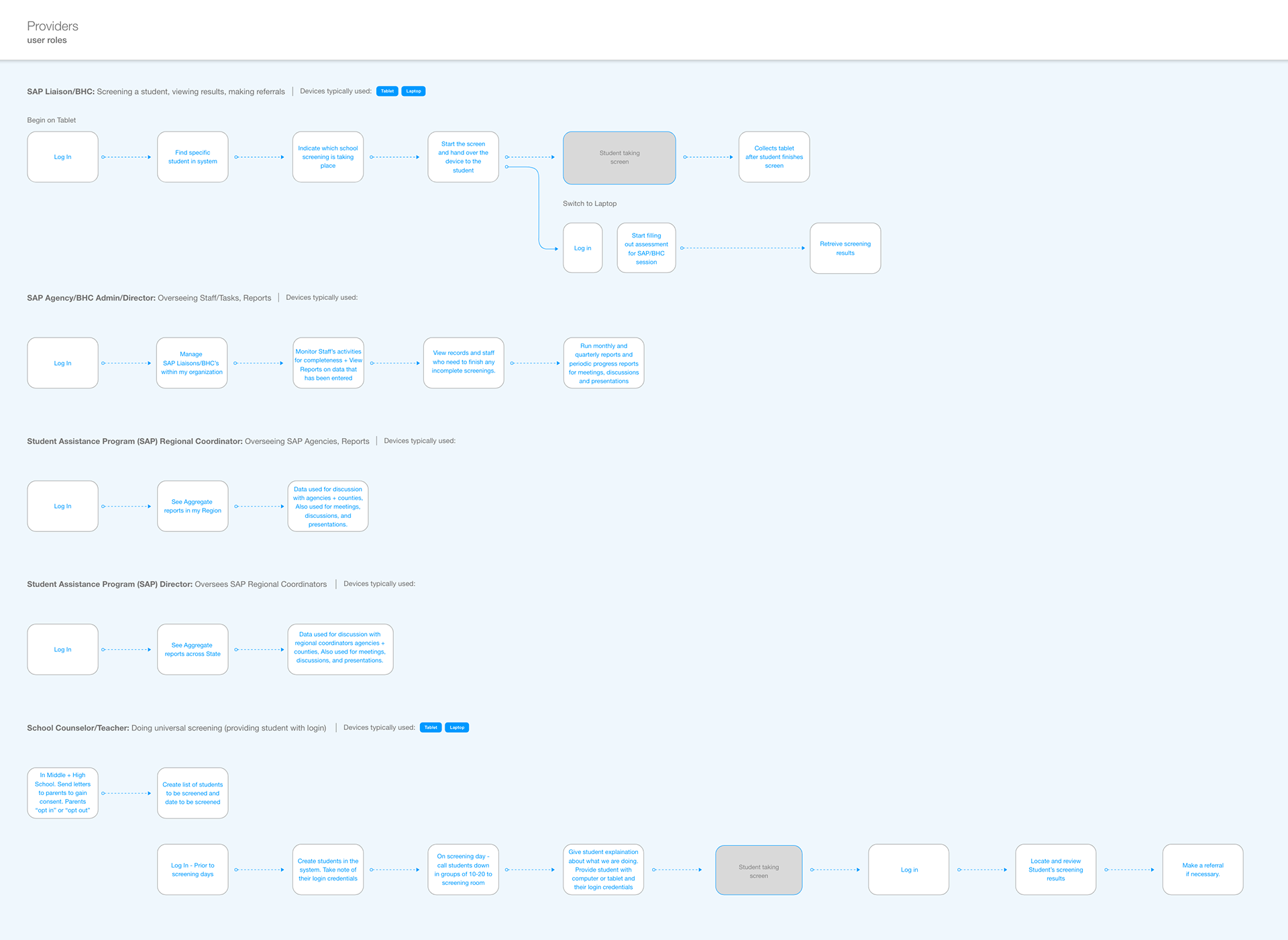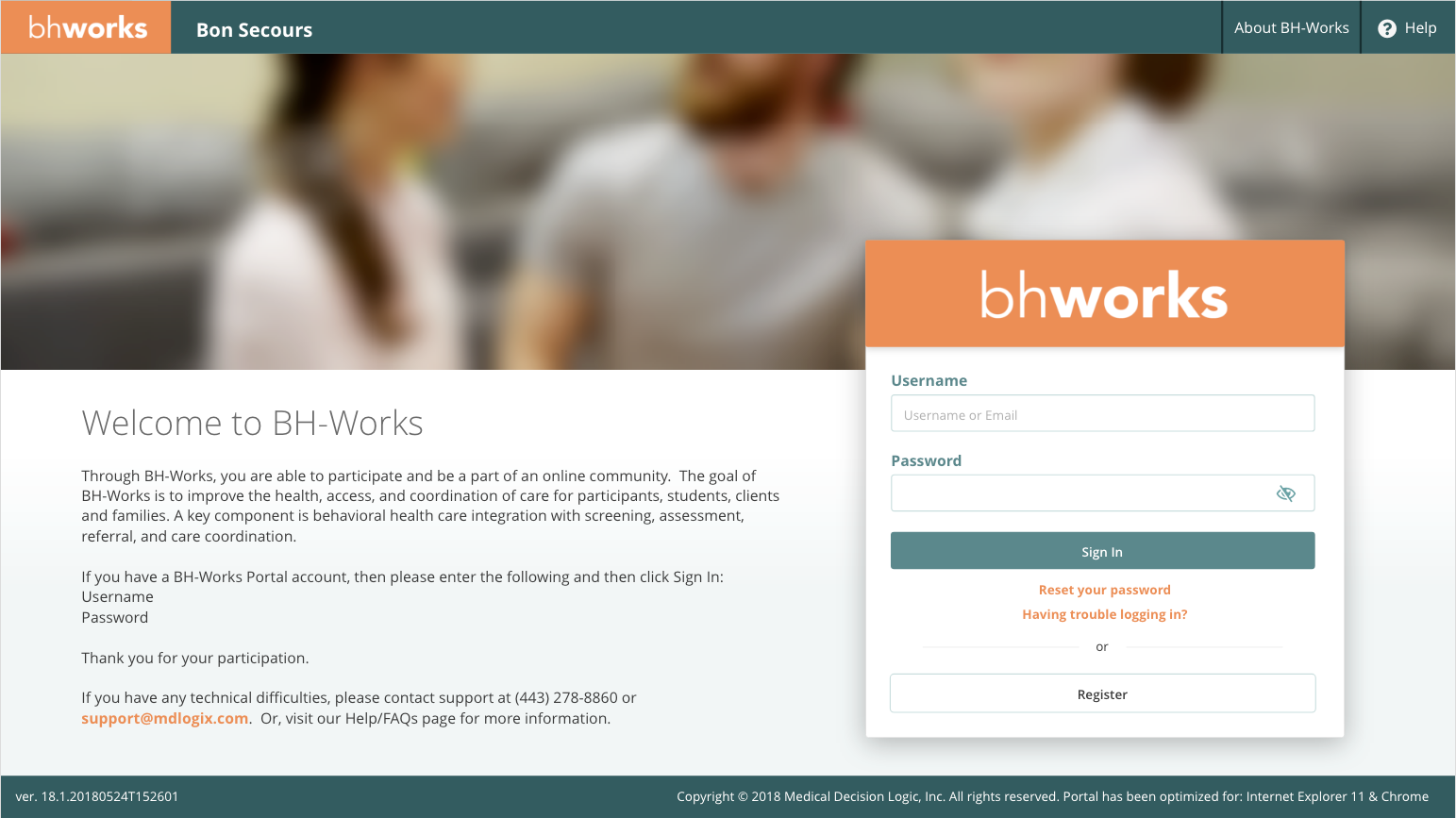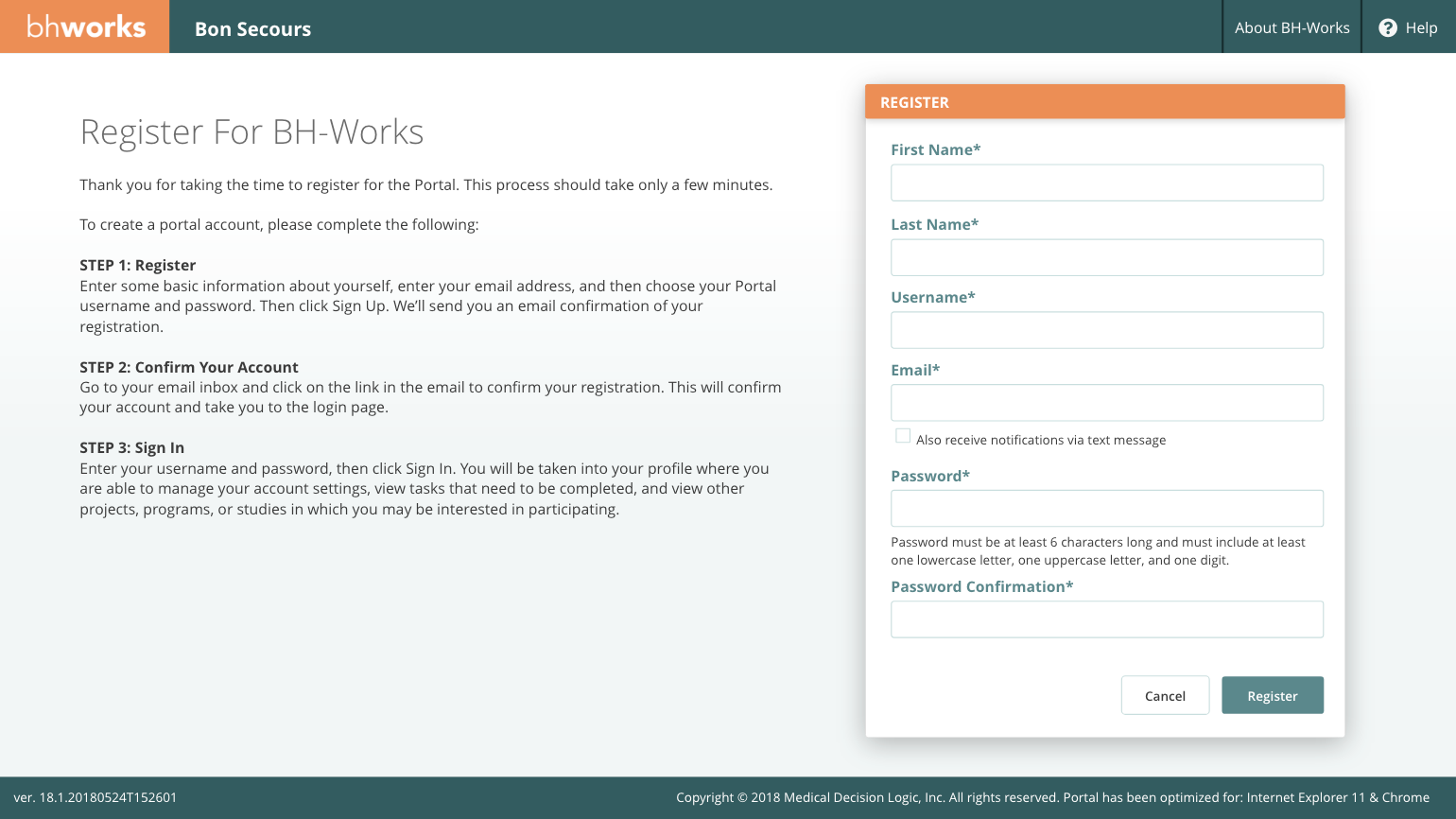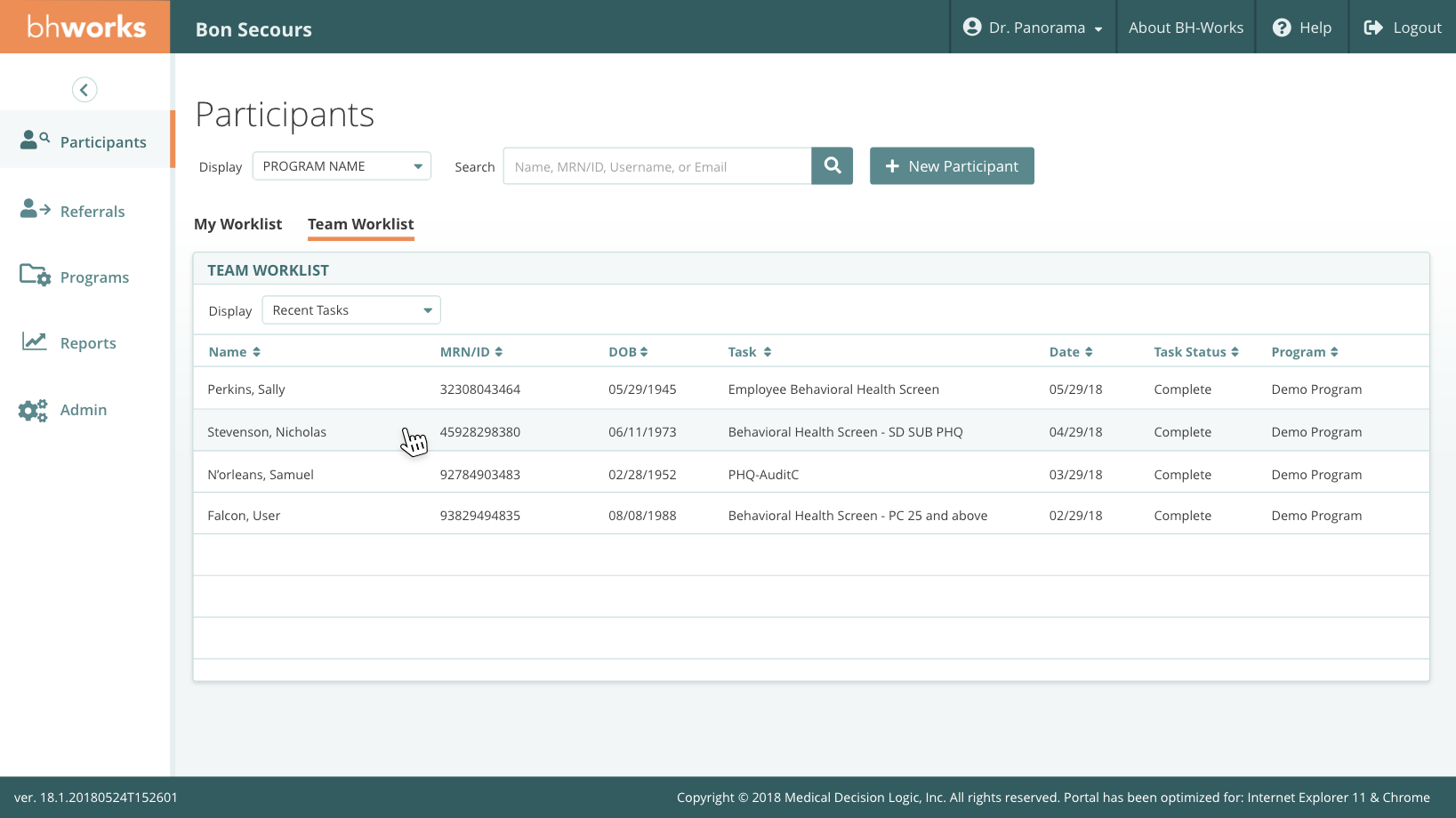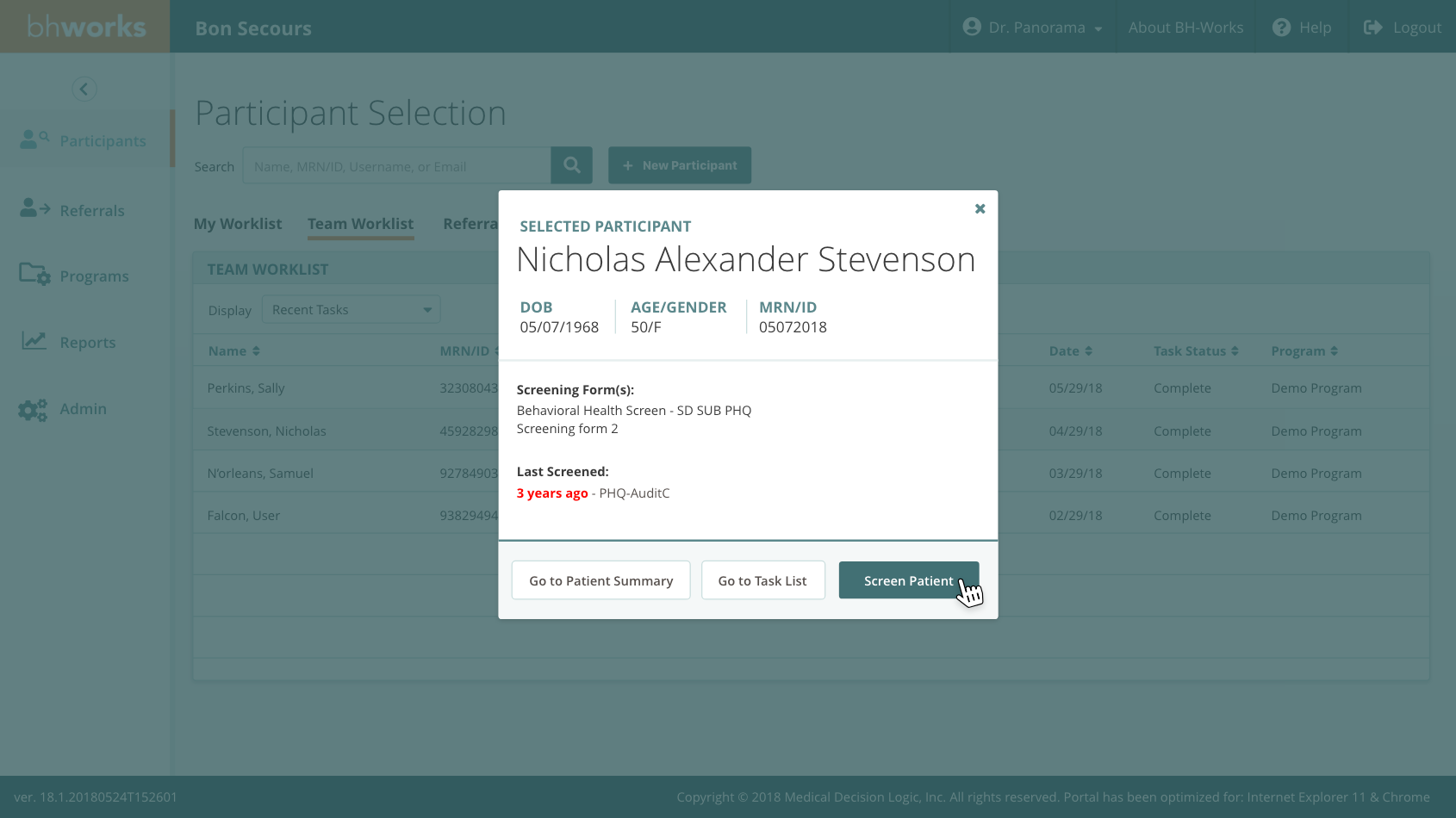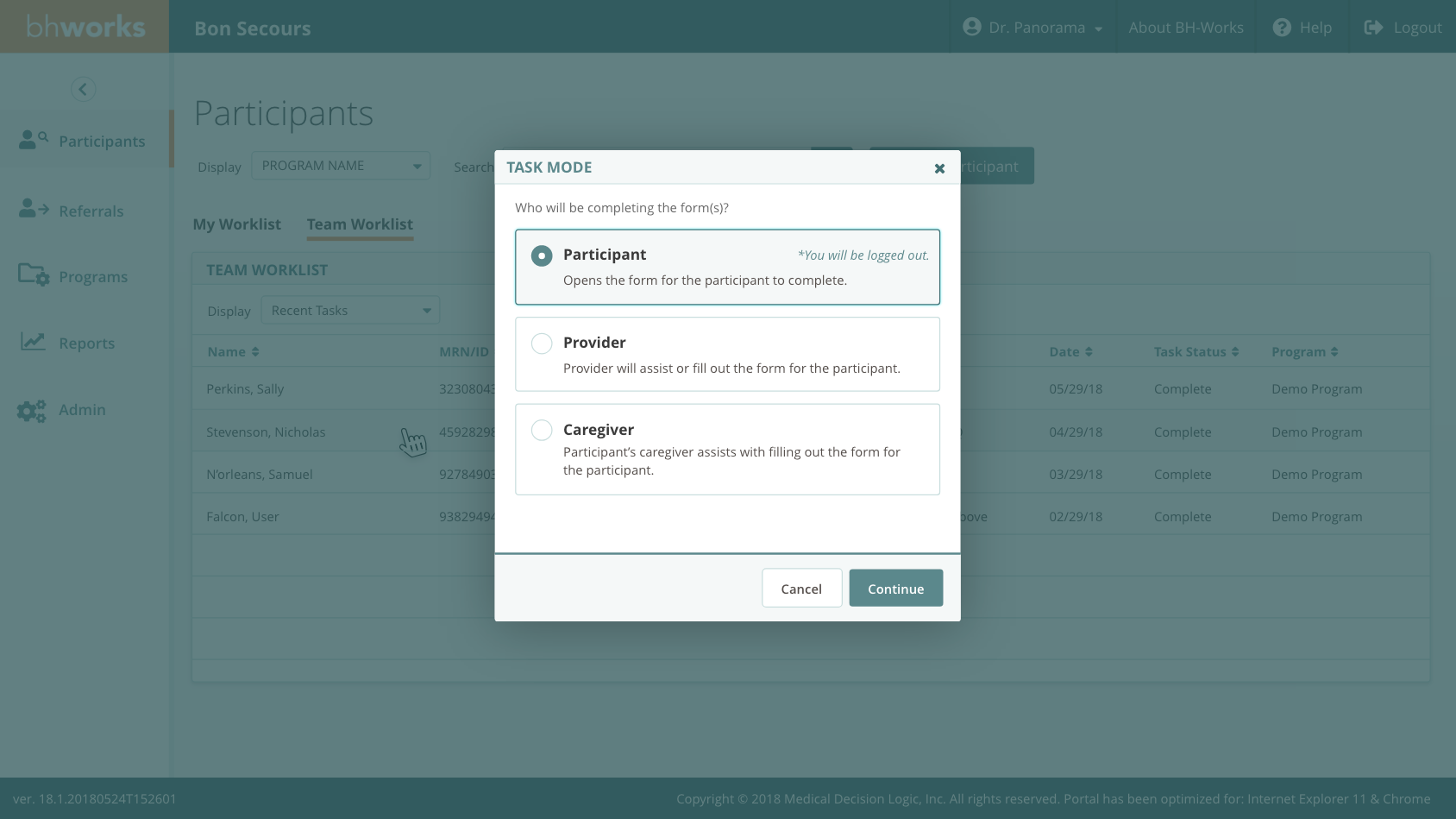 PROVIDER PORTAL PARTICIPANT SUMMARY PAGE
Create a participant summary page within the provider portal to easily identify recent activity, critical alerts or at-risk behaviors, recent screenings and referrals.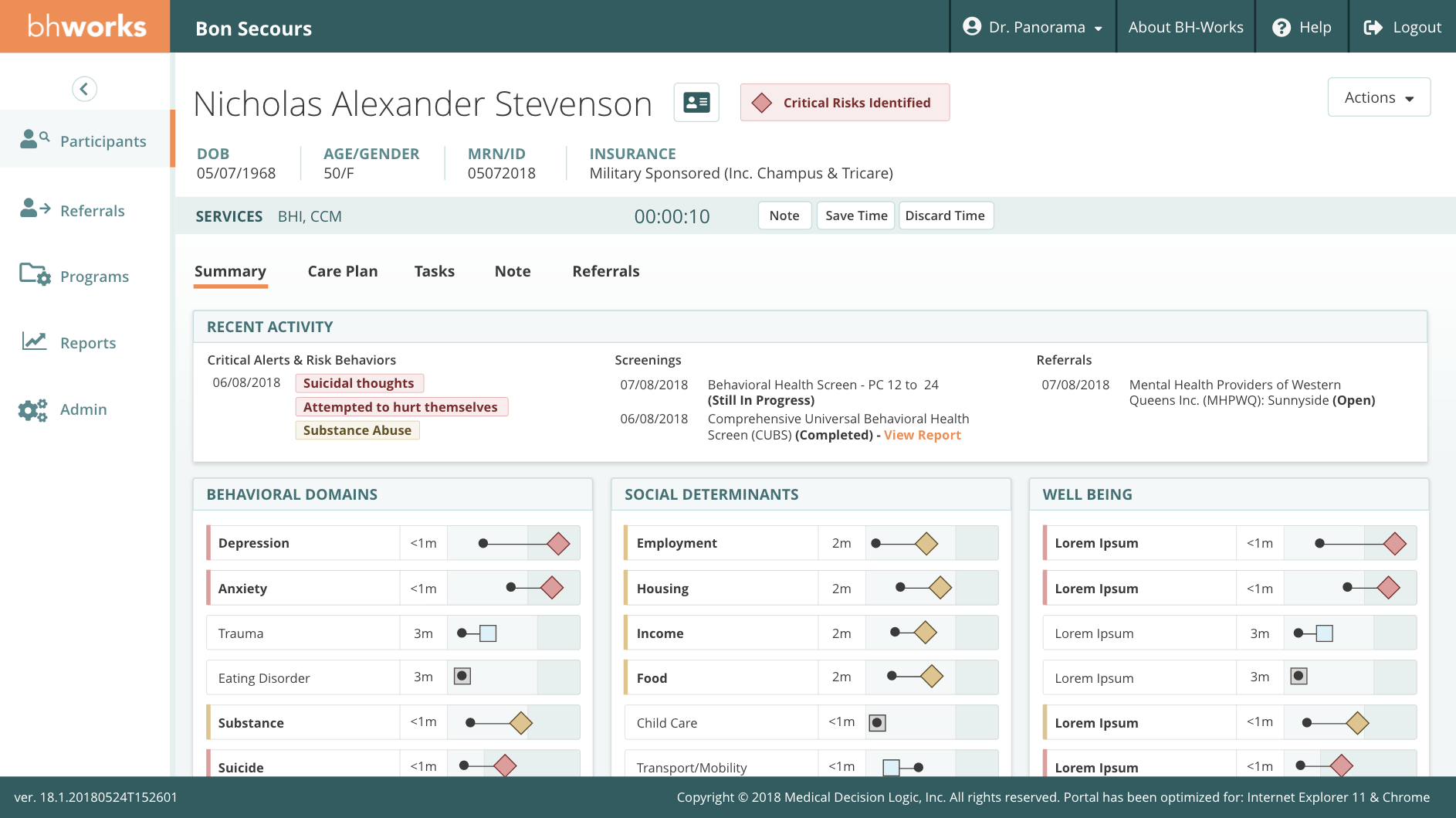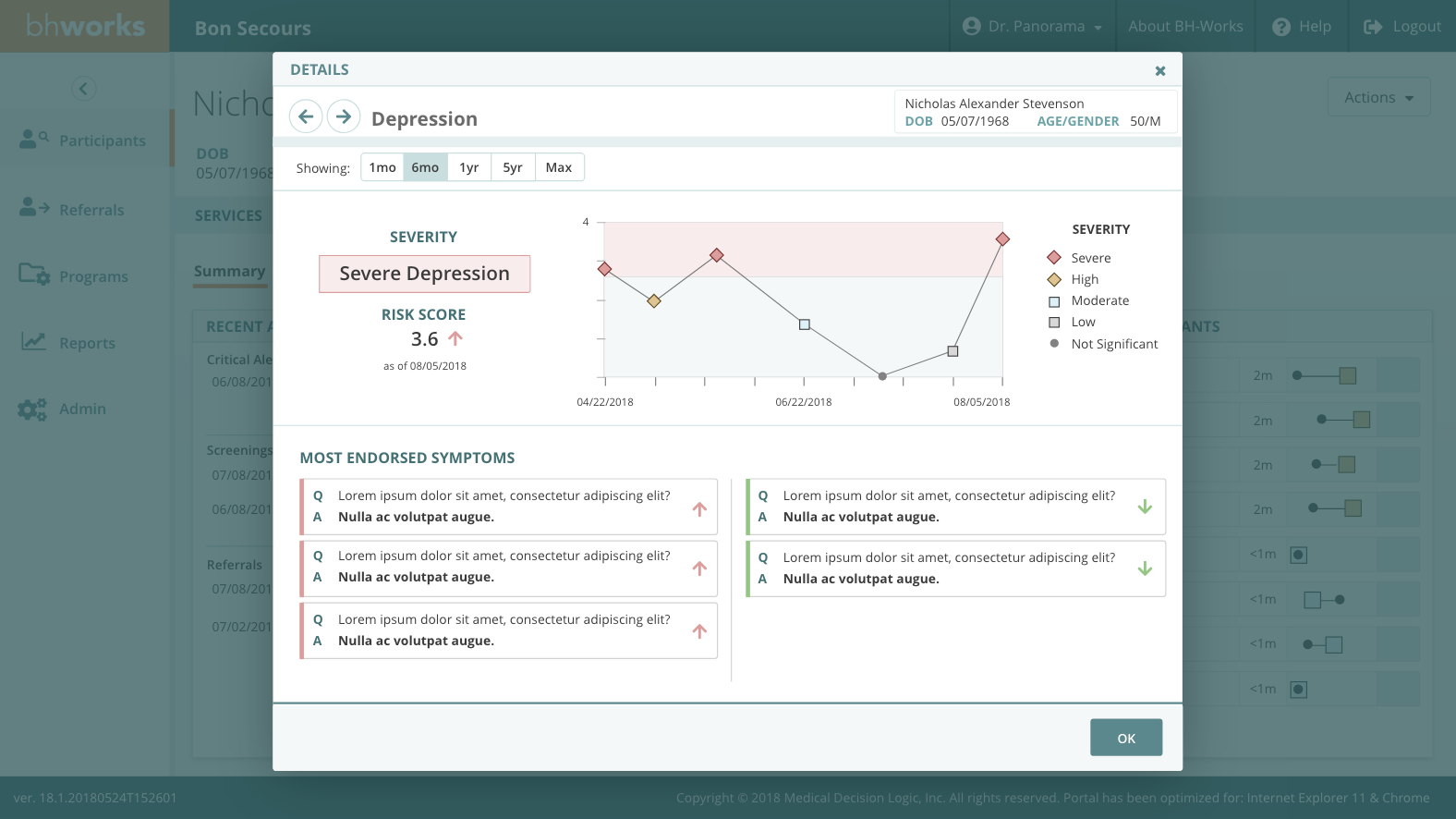 REFERRALS – SEARCH FOR SERVICE PROVIDE
Create an easier way for the provider to search / locate referral providers locally, within a network and across the united states.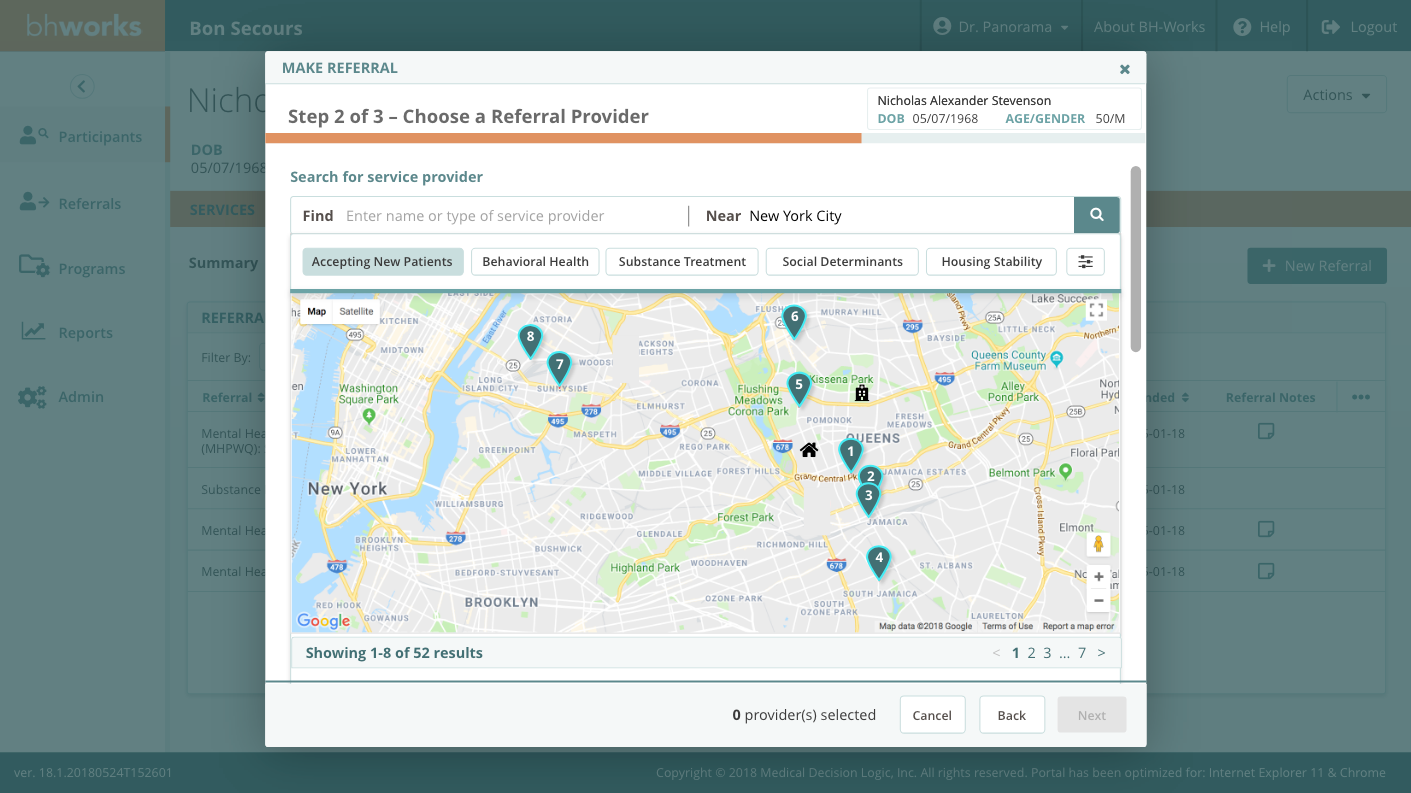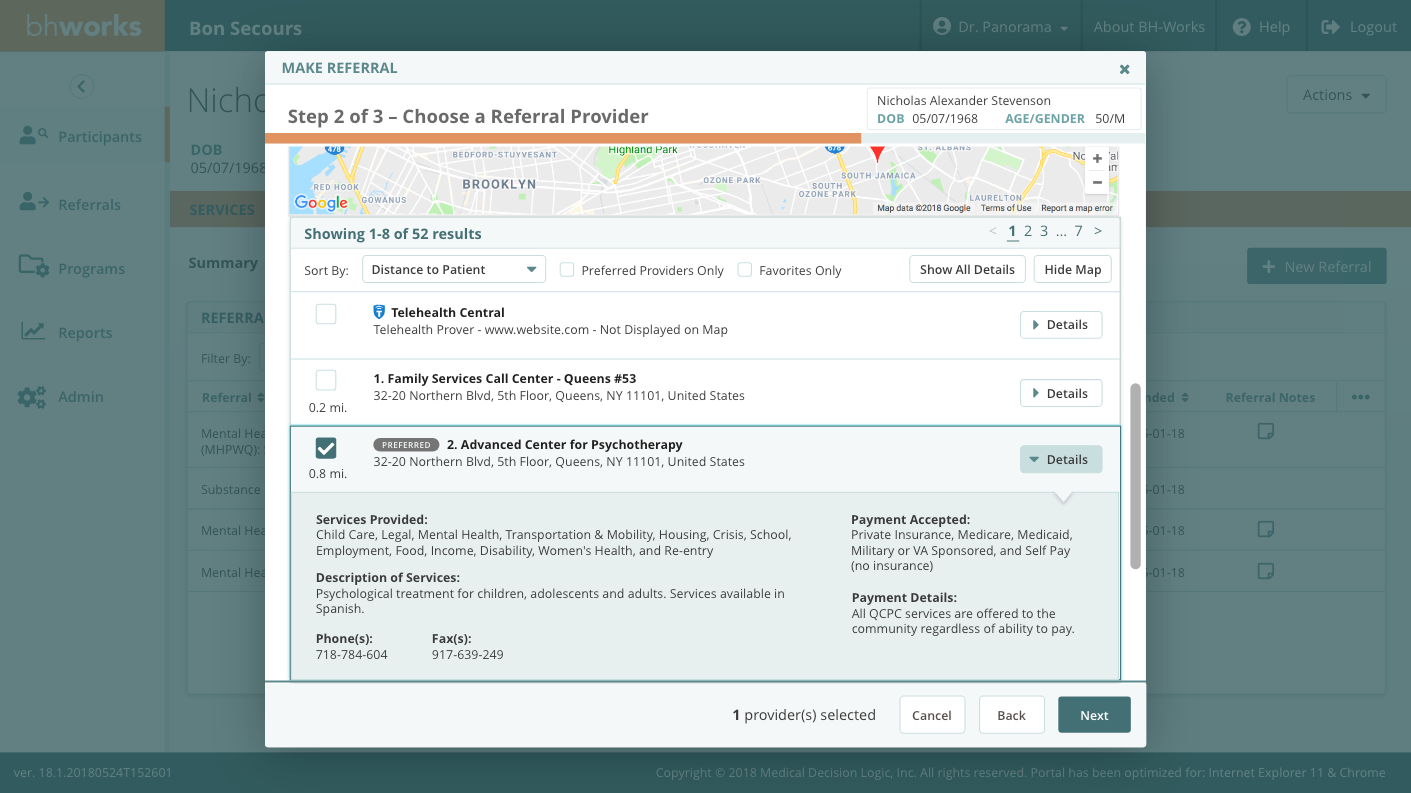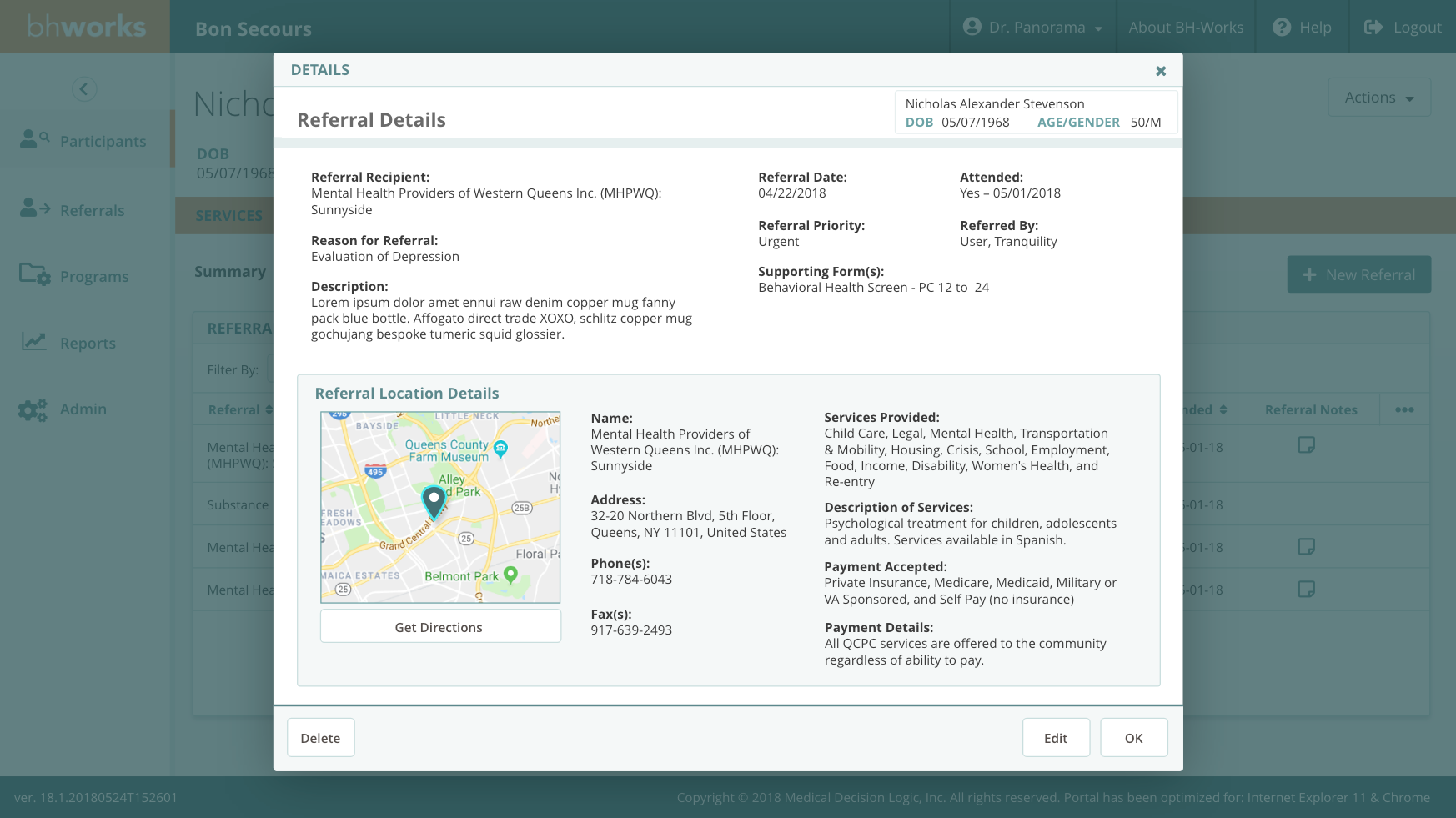 PROVIDER REPORT
Create a cleaner design for the provider version of the participant results report. Create visual graphics to easily identify the critical or at-risk behaviors.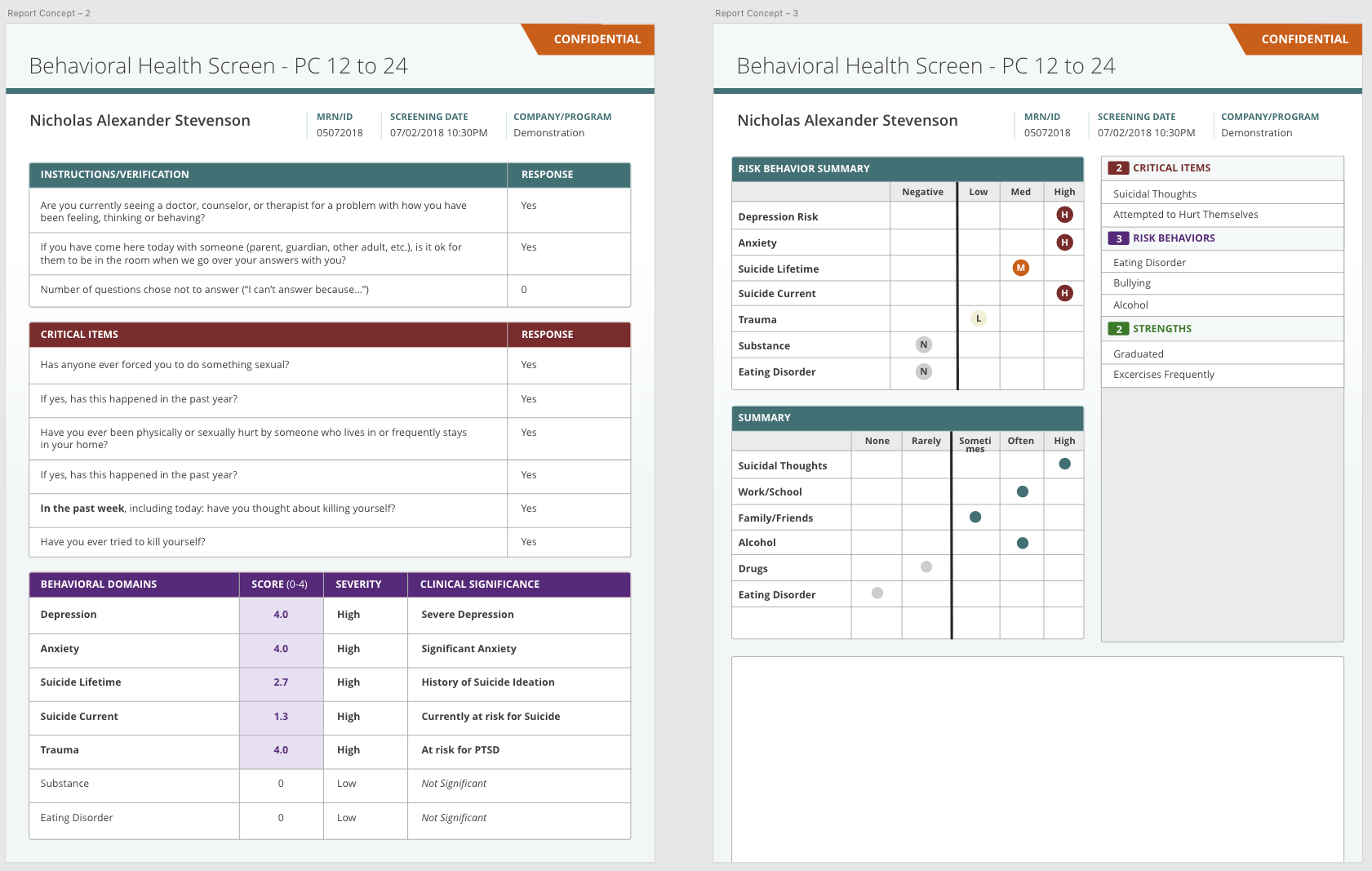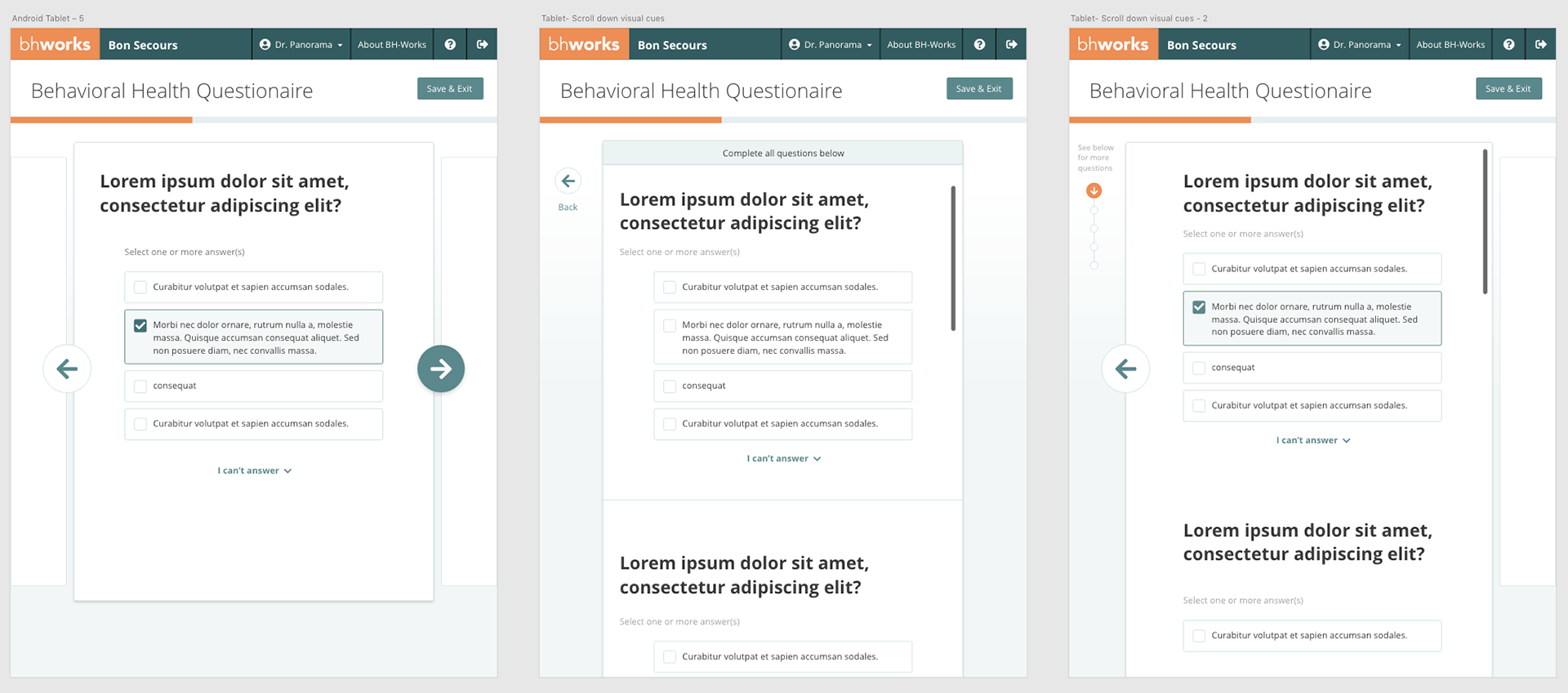 MD LOGIX BRAND AND COLOR GUIDE
Create a style guide for the mobile and web portal applications of BH-Works for developers to follow.